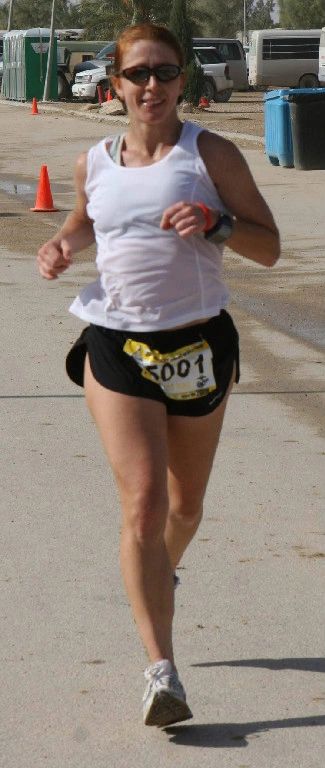 Major Megan Malia McClung graduated from the United States Naval Academy and was commissioned a Second Lieutenant in the United States Marine Corps in May 1995. After The Basic School, she completed the Public Affairs Officer Qualification Course, Ft. Meade, MD. In 1996, Major McClung reported to Marine Corps Base Camp Pendleton where she served as the Public Affairs Officer and Media Officer; provided PA support to Special Operations Training Group, and served as Executive Officer, Support Company, Headquarters and Support Battalion.
Major McClung transferred to Marine Corps Recruit Depot Paris Island in 1999, where she served as the Academics and Scheduling Officer. At Parris Island, McClung impacted the Operations department by updating the Recruit Training SOP, Anti-Terrorism Force Protection SOP, and helped procure and establish the Early Warning Siren System. She again transferred to 2nd Marine Aircraft Wing, Cherry Point, NC. Serving there as the PAO, she handled sensitive media issues that included several Class A mishaps and was named Cherry Point Athlete of the Year in 2002. In 2003, Major McClung transferred to the Reserves and worked as the East Coast Regional Representative for the Marine For Life program at Camp Lejeune, NC.
In 2004, Major McClung took a civilian position in public relations for Kellog, Brown, and Root in Baghdad, Iraq. While there, she handled 31 fatalities; public relations preparation for Congressional hearings; and escorted media throughout the theater. When her one-year contract was complete, Major McClung returned stateside and went on active duty with U.S. Marine Corps Forces, Atlantic, as the Deputy PAO.
In October 2005, Major McClung left MARFORLANT and deployed with I Marine Expeditionary Force in February 2006 for one year in Al Anbar Province. She was the Public Affairs Plans Officer at Camp Fallujah when she volunteered for duty with the Army's 1st Brigade, 1st Armored Division, operating in Ramadi. She was killed when her Humvee struck an improvised explosive device after escorting a FOX News crew to the Governance Center, and a Newsweek reporter to a Coalition outpost in the city.
Major McClung held a Bachelor of Science degree in General Science from the U.S. Naval Academy and completed her Masters in Criminal Justice through Boston University. Her awards include The Bronze Star, The Purple Heart, Navy and Marine Corps Commendation Medal, and National Defense Service Medal.
Major McClung was an avid marathon runner and tri-athlete. As a tri-athlete, she competed in seven Ironman distance triathalons. Her accomplishments include winning the First Military Female award in Kona in 2000 and placing second the next year. She organized the first Marine Corps Marathon (Forward) in Iraq to coincide with the 2006 Marine Corps Marathon and served as the Race Director. Despite running with an injury, she placed second among the female runners. .
Major McClung was the daughter of Michael and Re McClung of Coupeville, Washington.